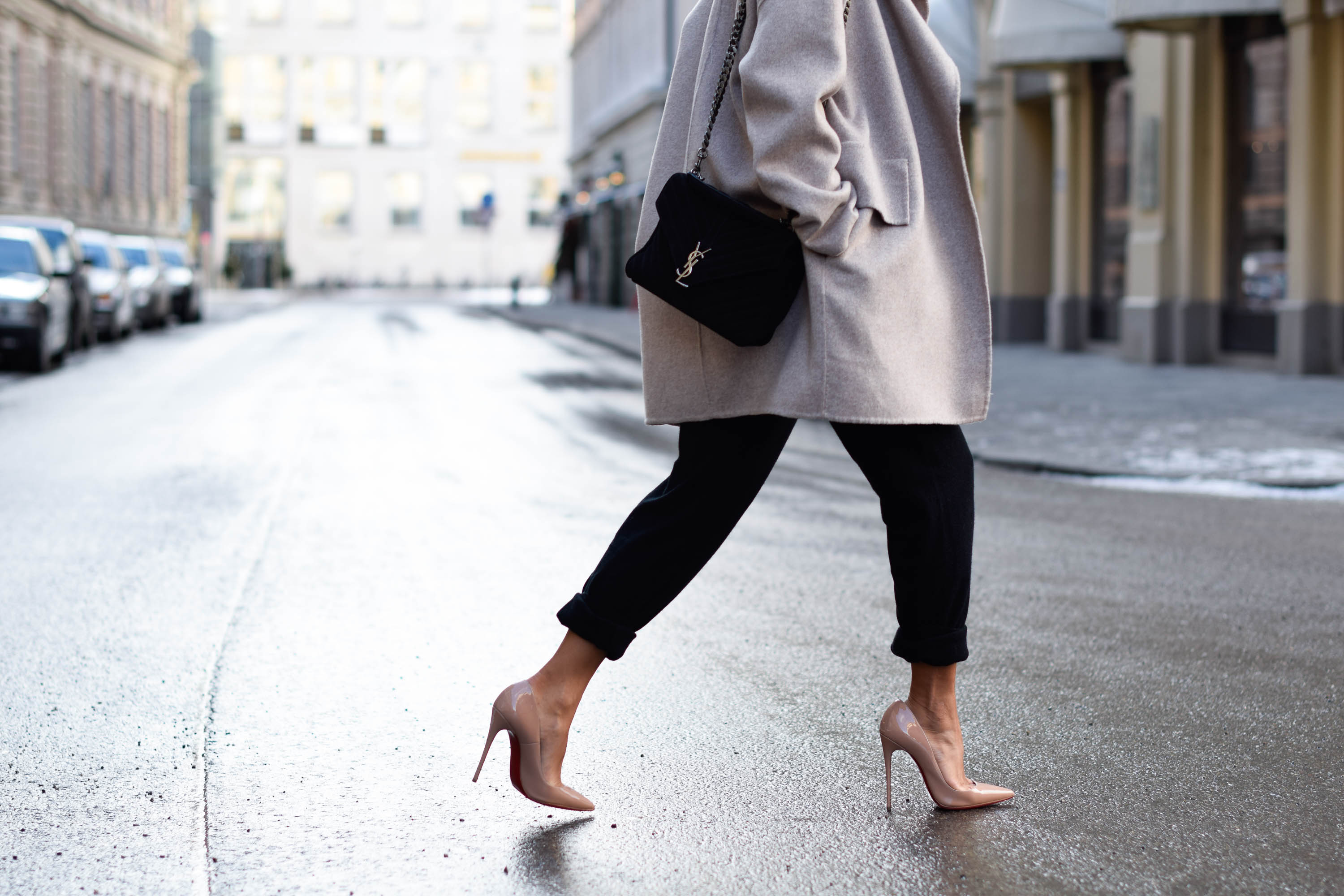 SIZE CHARTS | U.S. SIZING
- We recommend ordering your normally worn sizes -

For example, if you wear a U.S. shoe size 8, please order size 8.
Some shoes will have a different EU size printed, please disregard. As shown below, we will always
send your appropriate size according to the U.S. standard shoe size foot lengths.
* Kindly order your normally worn sizes in both shoes and clothing *
SNEAKERS:
US 4 = printed on shoe eur35 = 22.5cm
US 5 = printed on shoe eur36 = 23cm
US 6 = printed on shoe eur37 = 23.5cm
US 7 = printed on shoe eur38 = 24cm
US 8 = printed on shoe eur39 = 24.5cm
US 8.5 = printed on shoe eur40 = 25cm
US 9 = printed on shoe eur41 = 25.5cm
US 9.5 = printed on shoe eur42 = 26cm
HEELS, FLATS, & SANDALS: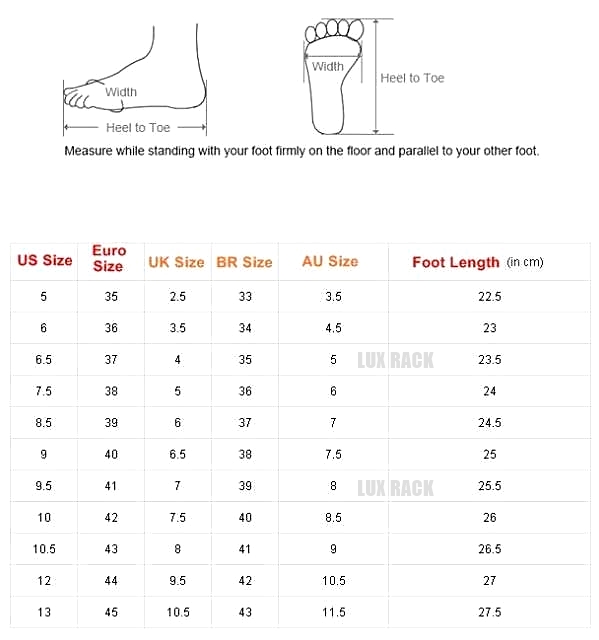 CLOTHING:
True To U.S. Size:
Small, Medium, Large, X-Large.
BELTS:
-BUCKLE SIZE: Larger belt buckles will have a thicker/wider belt.
Photos are approximate buckle sizes, buckle may be slightly larger or smaller.
-BELT LENGTH: U.S. Standard belt lengths.
We recommend ordering the length of your belt currently worn, small, medium or large.